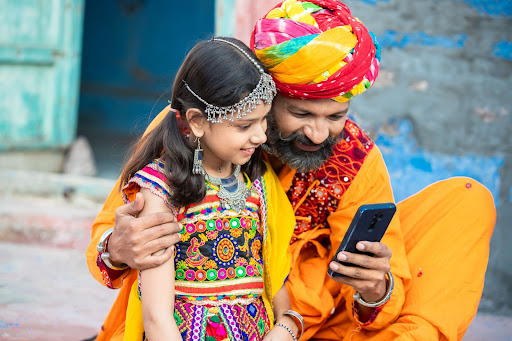 After spending 20 years in London, Sumer Singh was returning to his home town, Jaipur. He left this city in 2003 with his wife and 5-year-old daughter for a better life. When Sumer got a good offer from an IT company in London, he did not give it a second thought. He knew that he and his family had no future in Jaipur; that was just a tourist attraction then.
Sumer decided to settle in London and left with his family and never looked back… Now, at the age of 55, when his daughter was settled, he decided to return to his hometown Jaipur.
Today, when he landed in Jaipur he was pleasantly surprised to see the well-equipped airport. As he took a cab towards his parents' home, he could not believe the kind of transformation the city had undergone in all these years. There were well-maintained roads, traffic management, well-equipped hospitals and schools. He was seeing an entirely new Jaipur this time.
But 20 years back, things were different for Rajasthan
The state was undergoing various developmental initiatives across different sectors. There needed to be more proper infrastructure with poor connectivity, industrialisation, lack of quality education, and good healthcare facilities. Another challenge was the need for digital literacy and familiarity in the state.
Here is the story of how Rajasthan shed its stigma of 'Bimaru State' and went through a massive digital transformation.
Shedding the stigma
The biggest challenge was to shed over the stigma of 'Bimaru State' that had been attached to Rajasthan. One-third of the population resided in rural areas, and one of the biggest challenges faced was creating IT infrastructure till the last mile.
Another challenge was the need for digital literacy in the state. More than introducing e-governance initiatives at the city level was needed to bring the change required. To ensure the creation of a digitally viable state, villages needed to become digital as well.
The spectrum available in villages was about a tenth of the same as in cities; this posed the most prominent problem but also the most significant opportunity.
Giving a facelift to Rajasthan
Telecommunications networks play a crucial role in the development process of any economy. The government of Rajasthan started actively working on developing networks by providing vertical and horizontal communication corridors to strengthen the administration system. To achieve this goal, they have initiated the setting up of a state-wide connectivity network in Rajasthan to establish the communication infrastructure in the state. Its aim was to improve the quality of telecommunication services by increasing its efficiency and effectiveness.
The project was launched to establish a versatile network connection between Jaipur and all 9,894 Gram Panchayats and 183 municipal areas in Rajasthan. This required expansion of IT infrastructure to all districts and even at the Gram Panchayat level. To ensure the proper execution of this project, one of the state-designated agencies began seeking competent partners.
STL became the partner of choice
STL's team successfully set the seal on a multi-year agreement for managed services with one of the government bodies, which provides network connectivity for all departments and offices across Rajasthan.
This network allows for voice, video, and data connections in order to effectively provide citizen services such as Bhamashah, e-Mitra, and MNREGS throughout the state. It is a multi-mode connectivity network that connects Jaipur to all 9,894 Gram Panchayats and 183 Municipal Areas in Rajasthan.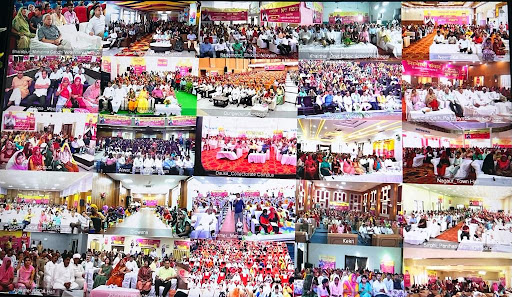 We have been entrusted with managing and elevating this state-of-the-art network infrastructure, VC collaboration infrastructure, and WiFi wireless connectivity infrastructure for the next five years. We will be doing end-to-end infrastructure management and providing technical support to all video and voice services being run in this network.
We will also ensure uptime of all the equipment, services and network, including links to external networks or any other network the government may deploy in future.
Our experienced team of professionals will be handling every aspect of the network, ensuring unparalleled uptime of all equipment and services. We will be managing the intricacies of video conferencing platforms to optimise wireless connectivity for smooth and efficient operations.
But our commitment goes beyond just the present. As technology evolves and network needs grow, we will be right there, ensuring that all links to external networks or any other network the government may deploy in the future remain seamless and robust.
Transforming Rajasthan into
Digi-sthan
The entire state of Rajasthan is undergoing a state-wide implementation to provide Wi-Fi connectivity to all parts of the state.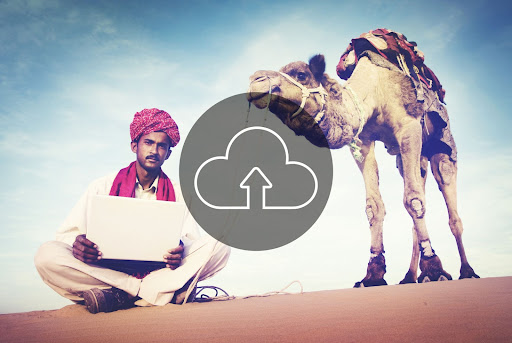 Multiple initiatives have been introduced to guarantee seamless last-mile connectivity. It also aims to provide training to both rural and urban communities. Skill training programs have also been initiated at the Gram Panchayat level to promote digital literacy. Furthermore, extensive capacity building and training of field-level personnel were conducted in government departments to facilitate a seamless transition to electronic delivery of e-district services, replacing manual service delivery.
Through this story of digital transformation, Rajasthan exemplifies what could be achieved when a community is united with a common purpose. The magic was in the will of its people to adapt, learn, and embrace technology's promise of a brighter future.
The story of Rajasthan's digital revolution continues, with each chapter unfolding new opportunities and uncharted territories.
As we embark on this journey together, we are excited about the possibilities that lie ahead. With our dedication to providing top-notch managed services to state networks, we are committed to elevating the connectivity experience to new heights.